Common Sense Home Good News Letter 4/30/23
"There is only one corner of the universe you can be certain of improving, and that's your own self." – Aldous Huxley
Spring is off to a slow start here in northeast Wisconsin. Since our one unusually warm week, it's been quite chilly, with frost and snow overnight most nights. The spring peepers stopped singing, but the songbirds are still doing their best to brighten the chill.
Our new flock of meat birds will be arriving May 9th, so the coop will need a thorough cleaning before they arrive. (Hopefully it will warm up a bit!)
We have hundreds of little seedlings started inside, but it's been too cold to safely move the frost sensitive ones to the greenhouse. This week we can repot those that tolerate the chill, but with as cold as it's been, it'll be a bit before they'll do well in the garden. I'm thankful we can spread them out in the greenhouse, though the duckies will be a little disappointed they no longer have access to their winter rec area.
Yard cleanup continues. I got the grapes and kiwis pruned this week, and Duncan cleaned up the blackberries and yellow raspberries. This coming week we need to finish the elderberries, highbush cranberries, and rugosa roses.
We need to figure out a spot to relocate the rhubarb, which is in the drive path of where the door for the new tractor will be – which was the big news this week.
Duncan invested in a tractor, which will be delivered on Tuesday, to help speed up work around the homestead and tackle some bigger projects that we've been putting off. Our big building project for this year is the outbuilding that will house the tractor, his workshop, and maybe a coop.
I don't know what the years ahead will bring, but I think it's important to keep working towards your goals, however slow progress may be.
All our best to you and yours,
Laurie (and August IV, August V, and Duncan)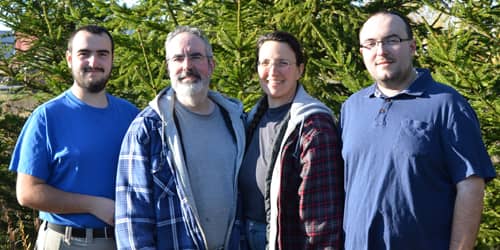 This week's featured articles…
We like the ease of roasting veggies, and these oven roasted sweet potatoes with cinnamon and nutmeg are no exception. I picked up some sweet potatoes on sale at the local natural grocers, so we made up a batch. As chilly as it's been here lately, the warming spices are very welcome. ​Get the recipe here.​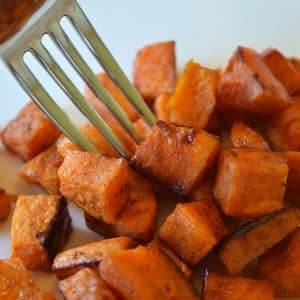 August's investigation of batteries and chargers continues with his latest review of the OPUS BT C3400 charger. This is one of his favorites. ​Read the full review here.​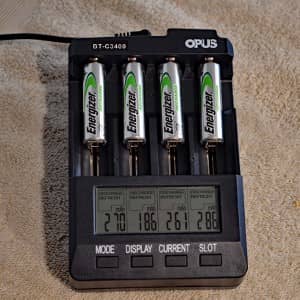 My tomato plants are small yet (which is probably just as well since they are predicting snow overnight), but once it's time to plant them in the garden, they'll be trained up on trellises.
Trellises take a little bit more work at the beginning of the season, but they make care and harvest so much easier. ​Here are an assortment of trellis ideas from our garden and my homesteading friends.​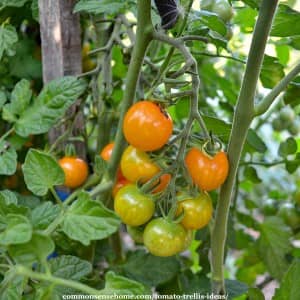 ​Popular on Instagram this week: ​celebrating August's birthday​ and ​cleaning up the golden raspberry patch​.