Common Sense Home Good News Letter 6/17/23
"I can't change the direction of the wind, but I can adjust my sails to always reach my destination." —Jimmy Dean
We've been dealing with a year for the record books here in Wisconsin, with conditions, as my mother would have said, "as dry as a popcorn fart".
There's been only a scant bit of rain for over a month, with no change in site. The temperatures have cycled between extremes – near freezing one week, cooking the next.
The skies are often filled with haze from the wild fires in Canada, which has made it very challenging for Duncan and I, as we are both quite sensitive to air quality changes. (It's not really good for anyone, so be careful out there if you're in the downwind areas.)
This is not good gardening weather.
As I drive through the countryside, I see garden patches neatly prepped and planted – and very little growing. The wild plants (also known as weeds), are the exception, as some of them manage to thrive even under adverse conditions.
Perennial herbs that don't mind drought and heat are flourishing, too, like the sage and oregano.
We've been spending a lot of extra time watering, and gathering materials to make the gardens more drought resistant. We're replanting some crops with soaked or sprouted seeds to combat the dry conditions, as even watering hasn't quite been enough to jumpstart certain things.
Frankly, it's all kicked my backside, which is why there wasn't a newsletter the last couple of weeks.
One way or another, though, we will get a harvest. We'll keep planting things and adjusting things until we figure out what works in these conditions.
I am still going to get the membership site rolling, and the annual open house is still on.
The open house is on July 29th from 10 am to 4pm. (You can ​find more information here​.) My friend, Dana Schleis, will be doing an herbal demonstration around 10:30 in the morning. We'll have more information on that in the coming weeks. We'll be doing tours of the gardens and solar and such throughout the day.
All our best to you and yours,
Laurie (and August IV, August V, and Duncan)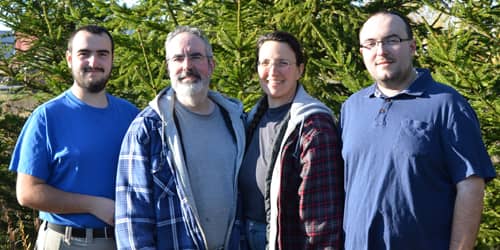 This week's featured articles…
I enjoy seeing these pretties on the roadsides (they appear to tolerate drought quite well), but you may want to think twice before adding them to your flower beds. This ​updated Weekly Weeder article highlights Dame's Rocket​.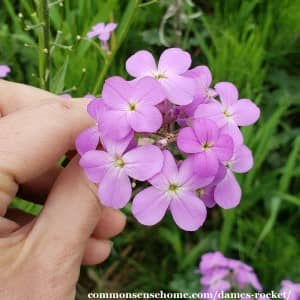 It's all about the beans! Green beans are one of our favorite vegetables, so I updated our pole bean trellis article, and added a couple more articles.
​This is our easy bean trellis system, and tips for growing pole beans.​
​Learn how to store green beans, for short term or long term storage.​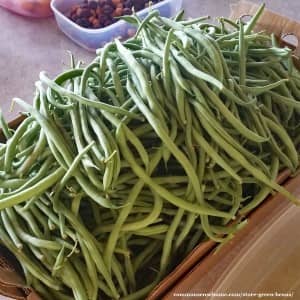 ​Learn how to save green bean seed.​
Why do cake rolls seem extra yummy? Maybe it's because mom rarely made them, so they feel like a special treat. I rather like having the filling wrapped up on the inside, so you don't need to worry about messing up frosting on the outside if you need to transport the cake.
Get the ​chocolate zucchini cake roll recipe here​.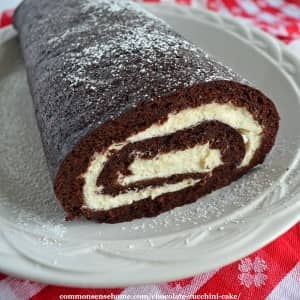 Popular on Instagram – ​our adorable Miss Sassy​, who has decided she wants to be a momma, and ​our blackberry patch in bloom.​