Common Sense Home Good News Letter 12/4/22
"Sometimes,' said Pooh, 'the smallest things take up the most room in your heart." – A. A. Milne
When I was in my early teens back on the family farm, one winter morning mom came in with a tiny chick, covered in manure. One of our free range hens had decided to make herself a nest somewhere outside, and hatched a chick. Unfortunately, she was not a very good mother, and lost said chick in a half frozen barn gutter.
The little fluff ball was covered in poo and half frozen. I wasn't sure he would make it, but I carefully washed him in warm water, and carried him around inside my shirt for that first day for skin to skin contact, just like we did with our preemie baby many years later.
He recovered and grew, but it was too cold to put him out in the coop with the other chickens, so we ended up with an indoor rooster for the winter. We named him "Macho", because of the way he strutted around the house.
All went pretty smoothly, until one morning when my brother was home on leave from the military. It turns out that getting in from your flight home around 3 am and being woke up by a rooster inside the house at 5am is somewhat disconcerting. Things got sorted out, and when spring came the rooster went out to join the flock, but years later we still laugh about that early morning reveille.
This Thanksgiving (actually, the day before Thanksgiving), I was contacted by a local friend with another fluffy problem. One of her ducks had turned up lame, and she didn't have a good spot to isolate and try to rehabilitate it.
Duncan retrieved the duck, but she was in pretty bad shape. She wasn't using her right leg at all. It was hanging limp by her side.
(She's a young Khaki Campbell in the prime of her egg laying, so for those thinking "duck dinner", there wouldn't have been much duck there for dinner since she's such a light breed.)
So here we are again decades later, nursing poultry through the winter in hopes of having her rejoin the flock. We weren't sure if the leg was broken, torn, or something else.
We started with water therapy and rest. A few days in, I felt something pop in her hip joint as I was moving her back to her box. I think now that her hip might have gotten out of the socket, and it popped back in.
Since that "pop", she's slowly started using the leg again, but it is still very weak. She must have been hiding her injury for some time, because her posture is out of balance and the leg muscle has atrophied.
Hopefully she'll eventually make a full recovery and join the duck patrol. Right now, we're taking things one day at a time, and doing what we can to help this little cutie, currently going by the name Sarah Sweetpea.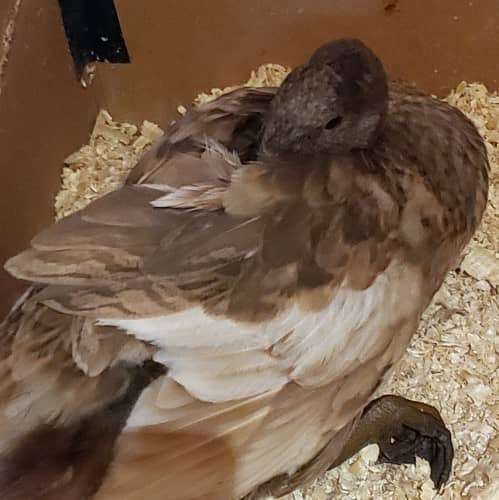 All our best to you and yours,
Laurie, August IV, August V, and Duncan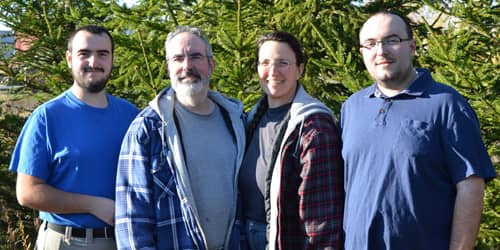 This Week's Featured Articles…
Whether you want to dress it up or keep it simple, this cream filled yule log cake is sure to please the cake lovers in your crew. Everyone oohs and ahs when I bring it to holiday parties. For those curious about the tradition behind the yule log, more on that here.
---
These hard lotion bars are great for winter dry skin, or for gift giving. You can make them yourself with just 3 ingredients – OR –
Order from Made On Skin Care and use coupon code "COMMONSENSEHOME" at checkout for 15% off your order.
---
For those who brew their own kombucha (or would like to), some fun holiday themed flavoring ideas for your brew. I enjoy a glass of kombucha daily for its probiotic benefits.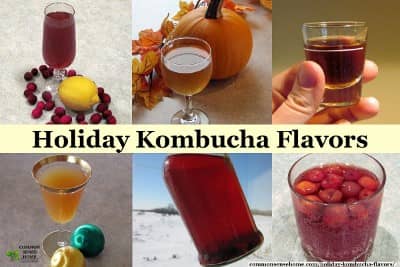 ---
Popular on Instagram – Sarah Sweatpea fresh out of her bath, starting to use her leg again.