Common Sense Home Good News Letter 5/13/23
"Being a mother is learning about strengths you didn't know you had, and dealing with fears you didn't know existed." —Linda Wooten
Motherhood is one of the most challenging jobs, and one of the most rewarding. No matter how old your children get, they are still your children – even when it's their turn to help you out. (Which still feels really weird at times.)
We'll probably spend the day working on various projects, planting and rebuilding an old generator housing into a mini chicken coop. It's that time of year. The menfolk usually tackle dinner for Mother's Day, which is nice.
If you've been thinking more about using herbal medicine, you won't want to miss the free workshop I'm doing with my friend Heidi Villigas.
Next Wednesday (May 17th) at 10am Pacific Time, we'll be talking about the ​5 Best Herbs for Your Home Apothecary​. (These are Heidi's favorites!)
Heidi's story is similar to mine in that she was also failed by conventional medicine and turned to other treatments. In her case, she dug deep into herbs and essential oils and became a certified professional aromatherapist and clinical holistic herbalist.
Happy Mother's Day to all the moms!
All our best to you and yours,
Laurie (and August IV, August V, and Duncan)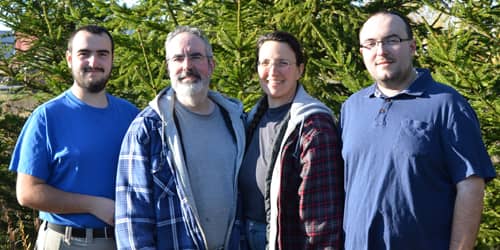 This week's featured articles…
Knock on wood, it looks like warmer weather *might* be here to stay for a while. Plus side, more time outside. Minus time – more pests to share outside time.
I originally wrote this article over 10 years ago, and since then something has changed, so we no longer need the Boy Scout trick to keep the biting flies away. I've found it to be an interesting surprise, and I hope you do, too.
​Read more about deer fly control and deterrents here (and what changed in our yard).​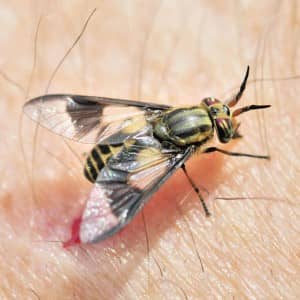 A reader asked about how we keep the birds from eating all the different fruits we grow this week. Thankfully, they don't bother most of the fruit, possibly because there are so many different food sources around. They do, however, like the blueberry patch, so we built a special blueberry cage that keeps out the deer and rabbits most of the year, and it gets topped with netting during harvest season. ​This is how we set it up.​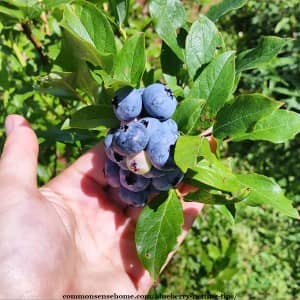 This ​no bake cheesecake​ is a quick and easy dessert. We usually keep it simple and top with fresh betties, but you can easily turn it into mint chocolate chip, or lemon blueberry, or even cheesecake popsicles.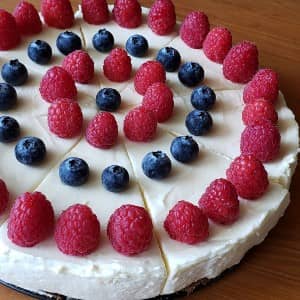 Popular on Instagram – ​the chicks have arrived​ and ​blossom season is here​. It's finally feeling more like spring on the homestead.