Common Sense Home Good News Letter 2/25/23
"There was a farmer who grew excellent quality corn. Every year he won the award for the best grown corn. One year a newspaper reporter interviewed him and learned something interesting about how he grew it. The reporter discovered that the farmer shared his seed corn with his neighbors. "How can you afford to share your best seed corn with your neighbors when they are entering corn in competition with yours each year?" the reporter asked.
"Why sir," said the farmer, "Didn't you know? The wind picks up pollen from the ripening corn and swirls it from field to field. If my neighbors grow inferior corn, cross-pollination will steadily degrade the quality of my corn. If I am to grow good corn, I must help my neighbors grow good corn."
So is with our lives… Those who want to live meaningfully and well must help enrich the lives of others, for the value of a life is measured by the lives it touches. And those who choose to be happy must help others find happiness, for the welfare of each is bound up with the welfare of all…"
I don't know where this story originally came from, but I saw it pop up again today and thought it was a good reminder.
This week my lizard brain was running on overdrive. We kept running into problems setting up the new online store, and all the craziness in the world was weighing heavy.
Do you ever find yourself spinning your wheels and filled with self-doubt? That's where I was visiting this week. I want so much to make things better, but it feels overwhelming.
Thankfully my family is supportive, and many of you reached out this week to let me know that you are interested in learning more about growing healthier food, and sharing words of encouragement.
I think we're going to tackle the growing healthier food topic as a membership (instead a big course) to make it more budget friendly. This is something new for us, but we'll figure it out.
I'm going to tackle the topic of cleaning pollutants out of the soil in a special email next Wednesday, as we need a little more time to pull together research.
All we have to decide is what to do with the time that is given us, so let us decide to do the best we can.
Laurie (and August IV, August V, and Duncan)
P.S. We now have common sense t-shirts.
This week's featured articles…
Parsnips are one of our favorite root vegetables, but not so common in most gardens. We overwinter them right in the garden, so they are one of our first harvests in spring. Learn more about this underappreciated vegetable.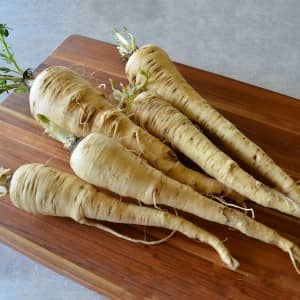 The right tool makes the job a lot easier, and these are some of my most used garden tools.
Our family likes this strawberry rhubarb jam recipe even better than plain strawberry jam. We're still a few months away from strawberry season here, but for those in warmer climates (or those who want to save it for later) this is a yummy jam variation.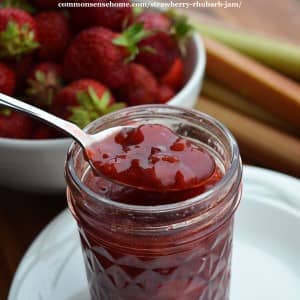 Popular on Instagram – snack time with the duck patrol and learning new skills in the kitchen.